AVIATION HISTORY
Spitfire: built September 1941.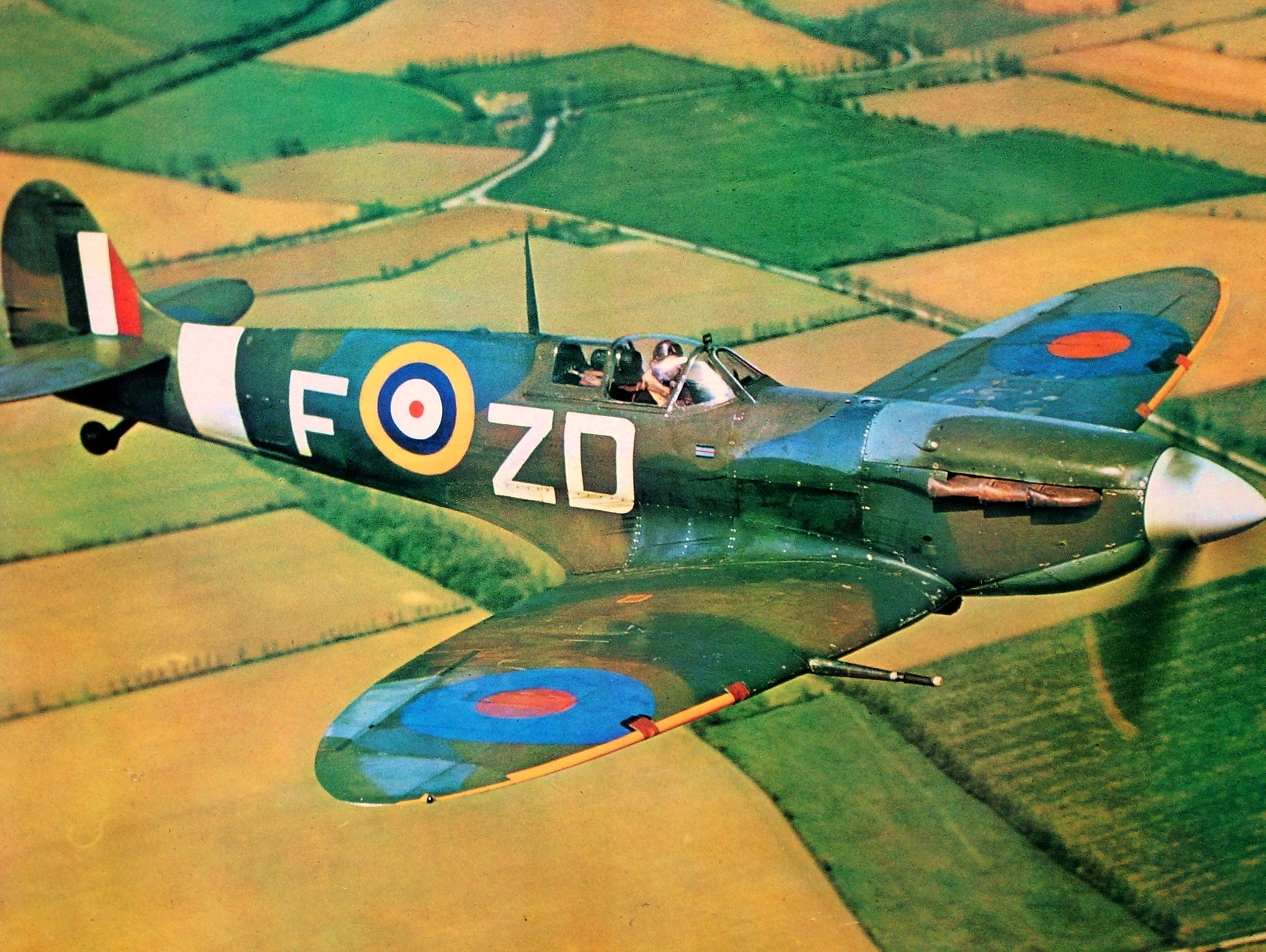 This is a rare high resolution colour photograph from WWII of a Supermarine Spitfire in flight.
Built in September, 1941, presentation aircraft "West Borneo I", Supermarine Spitfire F.MK VB, AD233 served all its life with No. 222 Squadron, RAF. It was lost during a raid over Ostend, May 25, 1942.