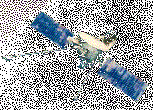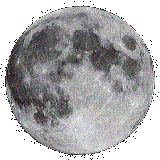 IN SEARCH OF THE MECHANICAL SYSTEMS OF TIME AND GRAVITY


Cautionary Preamble:
Like Manuel in Fawlty Towers, I know nothing. This is just intended to be fun. If you can follow it, just have fun on the journey.





When astronomers discuss the anomolies between Large Clusters and Exploding Stars, they avoid guessing about some of the root causes or mechanisms of known effects, and pass onto other matters leaving some very big questions hanging. But, is it not scientific to guess? Now, this is a simple idea being thrown out... for feedback.

I am bringing the Aether as a mechanical frame of reference out of the dust bin and brushing it off. Space cannot be "bent" or "warped" if it is nothing. Space is not nothing... it is a great big something. Quantum theory is based on amplitude modulation and polarization systems (spin). Current field theory is not. But, as Feynman once said, "it could be that space is quantized... but it would be very small".
-Hugh Bibbs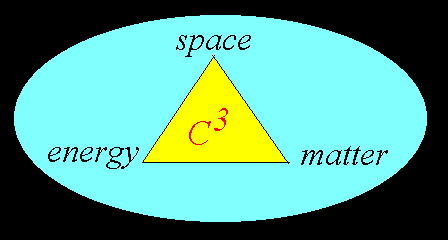 INTRODUCTION:

With the general applicability of the Lorentz variations (equations developed primarily for modelling electrodynamics) to all things, using Gaussian coordinates, we are able to equate the inertial field and the gravitational field. However, both are philosophical representations or frames of reference, not mechanical systems or physical mechanisms. We have chosen to interpret the gravitational field and all other field models as physical mechanisms without having the mechanisms in hand... was this a leap of faith or a lapse in judgement?

Electrons move at fantastic speed thru wire. Relative to the electrons, which we will view as motionless, the wire moves at fantastic speed in the other direction. The boundary between these two inertial systems is a vortex which we measure and call the magnetic field. It contains electrons which have spun out of the wire IN SOME FORM and have become caught in the vortex. As long as they have speed relative to the wire, they create a measureable current or magnetic field. So, the vortex becomes also an electron field, decaying as it moves from one inertial system to the other.

What if each known field is simply a transitional vortex between inertial systems? What if all the physical mechanisms are, in fact, inertial systems? What, then, is the mechanism?

When Einstein wrote that the field was an irreductible element of physical description in the same sense as the concept of matter in the theory of Newton, he was also implying that the concept of the field is a caricature, an inept stab at conceptualizing the physical reality.

The gravitational effect, between, say, a large body and a tiny body, was seen as analogous to the electromagnetic effect. Not the same in the mechanism, but only in the mathematical modelling. The temptation has been to see a mechanical similarity where there may not be one. However, in contrast to the electromagnetic system, matter under the influence of the gravitational effect is subject to a weak acceleration which is, of course, inversely proportional to the distances x, x', x''... involved. The shorter the distances become, the greater the acceleration advances.

Let's be primitive. I suggest we ask ourselves what appears to be happening on the surface, and settle upon that as the simple answer. So, what appears to be happening? When we look at photographs of spiral galaxies, or diagrams of the motion of decaying orbits, we see whirlpools. Like the space is being sucked up by the mass at the centre of the whorl. So, matter consumes space, obviously, since we can see it happening with our own eyes. Hence, the gravitational effect.

SPACE:

Firstly, assume space and energy and mass are different states of the same physical reality. Just as energy and mass exist as quantum packages, so too does space exist in quantum packages. At the subatomic level these particles of space react with matter and change state in that reaction to become energy which is radiated outwards. The space particles are consumed and the surrounding space collapses inwards like water in a draining bathtub. Matter is held in place, apart, in spite of the inward current of the space in which it is suspended, by the electromagnetic fields which hold matter in stable state.

Matter is the "solid" state, and Energy is the "liquid" state of electromagnetic space-energy, and space is the "gaseous" state of electromagnetic space-energy. Maybe space has a negative charge. The electron shells of atoms are constantly decaying. There is then a net positive charge to the atom which attracts the negatively charged space particles. When the space particle is consumed in this presumed subatomic reaction, it releases it's negative charge which replenishes the decaying charge of the electron shell. If the fuel (space particles) is removed, the electron shell collapses and the atom collapses into a positively charged singularity.

Remove all space, the fuel for this reaction, and matter destabilizes and reverts to space-energy, in other words, it explodes. When mass finally consumes all the space in the universe, it destabilizes and converts at once into space-energy: the Big Bang.

Inward acceleration of the space field replaces the gravitational field in this model; people on opposite sides of the planet really are accelerating in opposite directions while staying a constant distance from each other, since it is space itself which is accelerated inwards by the planetary mass.

In order for all of this to be true, there would have to be an astonishing degree of symmetry involved, because the rate of exchange between matter and space would be exactly that which satisfies the requirements of the Lorentz transformation equations, which have been proven to describe gravitational effects to perfection. If this rate is a property of space, it would make sense, since it would also be a property of space which determines the limiting velocity of matter in a given inertial field. It would also, finally, be a property of space which determines the extensions of time radiants, whereby time is slowed inside a relatively accelerated inertial field so that it becomes the frame of reference at rest, within itself. The space-time continuum is indivisible, but it is the space which governs the time. Space must therefore be a thing.

This is all that is missing from current cosmology. Space as an active agent.

Light particles would rocket through space as a result of the photon's own particular construct. The photon sustains itself in a chain reaction of space consumed and re-emitted. It has a direction, as a result of its shape, which causes it to act in one direction only. They might bounce off the sides of their own time radiant as they move, but when they approach the edge of that time-space vortex, the slightest hint of slowing down would increase their energy and force them back into the path of least resistance.. which is their own straight FORWARD uniform motion. These particles only exist at maximum energy. Before they reach maximum potential energy, they are not made, but in the process of being made. A photon once created and triggered does not shut down, but rockets through the ether indefinitely until it strikes something and dissipates its energy, disappearing from existence as a particle. The deformity in the space field which they cause results in local variations in the inertial system which show up as wavelength or wave patterns, reflecting the radical deceleration required for it to manifest inside the time radiant of the local inertial system. This is why when we interfere with it, simply to observe it, we unravel it... and so modify it, as demonstrated in experimental quantum mechanics. We cannot actually observe something which exists outside our own time radiant, which means outside our own inertial field.

What can it be, then, that determines the maximum energy point of these particles? Since they discharge only when they have the energy to move at the maximum possible speed in time, they must be at a critical threshold... beyond which it is impossible to go. If we view the photon from within its own inertial field, that is, from where it is the unmoving frame of reference, everything else in the universe is potentially moving at near the speed of light. That would bring the entire universe towards maximum mass (infinite mass). The speed of light is therefore determined by the mass of the entire universe, which includes all energy and matter.

Since the relationship of the strength of electromagnetism from a proton to the strength of gravity is equal to the size of the universe to the size of the proton (4.17x10 to the power of 42) it may be that the ratio is really determined by the size of the proton to the size of space. If so, then when the universe is expanding, when space is increasing in volume, then gravitational effects become weaker. Why? Because space only increases at the expense of matter. More space means less matter (in this model where space and matter are different states of the same thing) therefore less gravitational effect. On the other hand, the less space in the universe, then, the stronger the gravitational effect. This would be true if the universe shrank in size, and all the increasing mass of matter was pulled into closer proximity. The gravitational effects would become stronger. So, if the universe and all it's matter were reduced to the size of the proton, the gravitational force, produced by the consumption of space by matter, would then become equal to the electromagnetic force. Only the instantaneous conversion of all that matter into space and energy (the Big Bang) could overcome that gravitational force.

TIME:

Secondly, the relationship of time to the space-energy-matter universe is unresolved, and once again I suggest we ask ourselves what appears to be happening on the surface, and settle upon that as the simple answer. So, what appears to be happening? Time is altered by travelling through it, we know. You can travel in the direction of your own time radiant, and the Doppler effect kicks in, slowing time as you catch up with it, but you don't experience the slow down locally, since you exist inside the slower time.

Therefore, it is time itself which radiates outwards. This explains how things age less as they travel outwards with expanding time waves. Relatively, of course, time is locally experienced as if it were business as usual since experience in time is determined inside the time in which it exists, whatever its relative rate. If time slows down locally, we don't know it, because we only move inside it.

The dominant time radiant of local space is generated by the dominant mass. If time radiants are generated along with radiant energy, the dominant time radiant in our solar system is generated by the Sun (unless a smaller mass of very high energy passes through, in which case it could generate a dominant local time radiant, creating a space-time vortex which was primarily a time vortex- the kind which produces field wave effects more than gravitational effects). If local space itself is accelerating relative to us, by being drawn into the Sun and into the core of our own planet's mass, then time should slow down at the solar and the planetary surfaces because the time radiant is passing outwards from those masses through space which is accelerating inwards. Time is therefore radiating faster on the surface of smaller planets, and slower on larger planets. Where we feel heavier, time slows, as in relativity theory.

There is an experimental test possible for this theory. If the dominant local time radiant is generated by the Sun, then a satellite in orbit around the earth should experience faster time when falling around the earth towards the Sun, and slower time when falling around the earth away from the Sun.

When matter disappears it emits as energy E = MCC so M = E /CC
Matter is = radiant energy multiplied by (time/distance)x(time/distance).

The velocity of radiant energy is distance/time = MCCC / E
So, Time can be described as T = distance x E/MCCC
where C cubed describes the velocity of electromagnetic resonance, cubed. Three dimensional velocity.

Time is a factor of the three dimensional universe inhabited by energy. Time is determined by the distance and energy of the universe over the mass of the universe and the speed of electromagnetic resonance through all three dimensions at once. It can fluctuate with the variables (distance, energy and mass). It is not something independant of matter and space and energy. Time is an integral part of the physics of our universe, and time allows for resonance (motion), and without resonance none of the above exists, not energy, not matter, and not space particles. In the equation, Mass to Energy remains relative, and space to the both of them. The speed of light really is the only constant, but it is a property of space, not of light. That's why it's always relative to space in motion.

Simple.

Just as a photon once created and triggered does not shut down, but rockets through space indefinitely until it strikes something, so all electromagnetic energy is similar. Only the physical nature of space particles sets an upper limit on the velocity of this reaction. If space is moving in a direction relative to the observer, there would be a Doppler effect on the speed of light measured locally if it were not for the fact that the Doppler effect shows up in the time radiant instead, and so throws off the time measurement. The variations in the local time radiants skew the light velocities so that various light velocities actually occur at the same rate (distance over time) locally, even though they do not relatively do so everywhere in the universe at once.

In a black hole, the local space is being drawn into the black hole faster than the speed of light, so the property of space which allows electromagnetic energy to radiate outwards at only the speed of light does not allow for that radiation to escape from the black hole. In a black hole, the local gravitational effect is beginning to exceed 1/4.17x10 to the power of 42 because the local mass is increasing at such a fantastic rate relative to the available local space.

A curious necessary result of this model would be that the 3D time radiant from a black hole would also be overcome by the speed of the incoming space, which means that time would be negative in the black hole. This may account for how the speed of incoming space may apparently exceed the speed of light. The time radiant allows for motion in the universe. If conditions exist where the time radiant is negative, or inwards instead of outwards, then it allows motion to occur only inwards. It does not mean that time is going backwards. It means that time only occurs inwards, as into the black hole.

Assume the simple cause of expanding distances is the introduction of new space. Assume this occurs where Energy has decayed into a cold state we all call "space". Think of space as ghost matter and that space is the third state of Matter/Energy/Space. We do not experience space as a material thing because we can pass through it, like it was a ghost. We don't feel it, so nobody acknowledges that it is there, except to say that there is nothing there for a very long distance. But there is something there, because it resonates (with the wavelengths of energy).

Say the cause of large clusters of matter (and black holes) is the 'gravitational effect' of the consumption of this ghost matter (space) by the conventional matter which make up the clusters and black holes. Assume then that matter and energy and space are three states of the same thing, and it is the interplay between these states of matter which causes so-called "gravity". Imagine a tiny but very heavy free-floating drain sucking up water while itself is being drawn by water whirling gradually towards another, gigantic, drain. The tiny, heavy drain has high initial inertia, and always resists the accelerating flow around it. By acting as a drain itself, it even contributes in its own little way to the forces of acceleration. If it were many times a bigger, heavier drain, it would contribute many times more to its own acceleration, but its initial inertia, being also many times greater, would resist the forces of acceleration by a proportional amount, and so it would accelerate at exactly the same rate overall, as would an even bigger, heavier drain with yet higher initial inertia. The differing initial inertia of differing free-floating drains creates an exactly proportional resistance to the proportional increases in the forces of acceleration acting upon them, so they all accelerate at the same rate in the same system.

The consumption of space by matter is irregular, unsmooth, because the space itself occurs in packets, so that it is not absorbed smoothly at the subatomic level, but abruptly, here and there. This causes the surrounding electromagnetic field rings to jerk about in the fluctuating space, and the subatomic matter to appear to fluctuate.

Maybe the missing Dark Matter of the universe, and the effect being called Dark Energy, are both just different names for Space, the "Ghost Matter" which because of our inherited modern Cosmology is always ignored.

CONCLUSION:

Space is actually the only field. It is translated by matter. It deforms to assume the inertial field state of the matter it contains. Matter travelling at speeds approaching C relative to other matter cause enormous deformities in the local field time radiant, as modelled in the Lorentz variations. Matter radiates time vectors into the field: by energy, by size of mass, by a combination of the two. In doing so, it causes the inertial system to accelerate towards it. The time radiant generated in the field by the mass accelerates the spatial vectors into itself.

The two most interesting interfaces between local mass and local inertial sub-fields occur, firstly, when a very large mass (i.e. a star) pulls in a really noticeable space-bent inertial (gravitational) sub-field, and, secondly, when a very fast mass (i.e. electron flow) pulls forward a really noticeable time-bent (magnetic) vortex BETWEEN inertial sub-fields.

A mass driven space-time vortex is mostly a space vortex, which produces a weak gravitational effect in local space-time. An electro-magnetic driven space-time vortex is mostly a time vortex, which produces a strong field wave effect in local space-time.

Einstein pointed out that the longheld concept of the Aether (my model for space) was abandoned only when it did not square with the necessity to maintain the equivalence of all inertial systems. That is because the electromagnetic theory discredited by Lorentz taught that the inertial system given preference was at rest... that was, the Aether. The special theory of relativity overcame that problem and the Aether as a frame of reference was abandoned. Mathematically. But if it is used as the frame of reference of a mechanical system causing gravity and time vortices, does it equal field theory?

Any definitive rebuttals?

............................................

October, 2005

I'll rebut myself. The likelihood is that space is an effect produced by the resistance of radiant energy to remain static in space-time (like "matter" does). As soon as an energy wave begins it must pulsate along its own time radiant, creating a time-space vortex which is compressed and complex... that vortex will have a tendency to decompress and simplify, that is, to spread out evenly... and so create space between masses affected by the energy field.

The key to it all seems to devolve around the flexibility of time, since nothing else appears to be all that flexible. Time must be treated as the great shape-shifter, which then allows for the differences in local neighbourhoods of space-time that result in apparent orbits and gravitational effects.

Things move in Newtonian straight lines, but through warping neighbourhoods of time, so they appear to change "direction" when they are actually changing time zones. This sounds confusing, but imagine that a photon going the speed of light away from a photon going the speed of light in the opposite direction is only separating from the other photon at the speed of light. This is only possible if the time in which both photons exist is passing at half the rate of time as that at the source of both photons. So, you see how the time radiant of the photons lags behind them at exactly half the speed of light.

There is something about electromagnetic energy which causes it to drag its own time radiant behind it at half the speed of the energy itself. This accounts for all the space-time weirdness.

Mass seems to have some effect on this time radiant, also... as I have said, mass generates time radiants,too. As the time radiants weaken with distance (squared) they account for the change in "direction" of matter in orbit around the greater mass. The time is going slower closer to the large mass, so that slows down the inner face of the orbit, and causes the matter in orbit to drag on that face towards the greater mass.

This drag is a vortex drag, similar to hydrodynamic drag.

So can we do away with space as a thing, after all? Or is it still a necessary mechanical fact that it is a physical medium of unknown makeup?

My big idea is the time radiant generated by mass and dragged along by electromagnetic pulse. If this is correct, time is moving in every direction at differing intensities throughout the universe. What would that do to the Hubble calculations? Could prove an unsolvable mess. Don't like mess, but that seems to be part of nature from our point of view. Death is a bit of a mess, altogether. Anyway, if time is so flexible, it is still predictable, because it has a measureable cause. Does this have any influence on the subatomic calculations of gravity which are so problematic? Or on the dark energy calculations? Only if time is bound up with mass/energy as a component of the whole. You see what I'm getting at? Maybe mass/energy is actually stored away in time, too. Nothing is lost, but it is not all in OUR time.

Hmmm. That sounds too metaphysical (unless it can be calculated, forget about it).

But, clearly, stuff that is not in our time is not measureable. Until some errant bit of it makes its way through the walls of its space-time vortex into our space-time, at which point it is less than what it was, we can't even see it. Might have something here, after all.

Maybe this has something to do with the impossibility of measuring waves and particles and getting the same results sometimes, the anomoly of quantum theory. We might do well to start looking closer at the role of time in all this. You know, when we slow down particles in a particle accelerator target chamber, to measure them, we certainly destroy what it is we are attempting to measure. We are measuring shadows. How frustrating is that?

I have a notion that calculating the difference between how lasers are predicted to behave and how they actually behave may provide insight into the role of time, assuming the difference is assigned to the role which time plays in it.

............................................

August, 2006

I'll also concede that gravity waves, whatever they are, exist, since they were clearly calculated to exist by the observations of Hulse and Taylor on PSR 1913+16 way back when.

If they are going to actually be detected, however, it would be a huge advantage if someone were smart enough to figure out a mechanical device which would act as a magnifying lense upon the gravity waves. They're predicted to be just so absurdly small in effect that measuring them without a magnifying lense is really going to be hard.

Could you force the waves into a funnel (of sorts) to amplify them, using a circle of gravity waves of our own determination to concentrate the incoming ones? Can you generate a lense like that using concentric circles of heavy matter spinning at incredible speed? Manufacturing the equipment that spins might pose problems for the structural engineer or the metallurgist. But it strikes me that generating gravity waves INWARDS must focus the space-time inwards and so amplify any waves incoming perpendicular to the lense. Yes?... No?

I still don't like the lack of a mechanical explanation of space-time. Quantum space particles and time radiants issuing from matter still makes at least a little bit of sense to me, though it's proving impossible to put into words. I may produce graphics instead to get the ideas across. The problem with graphics is illustrated by the well used three dimensional image of four dimensional space-time where three dimensional space is reduced to a two dimensional surface. That diagram fails to impart the mechanical effect of time on mass, and reduces it to a spacial effect, instead of making us see it as a genuine difference in real time.

I still see that time can only be an effect, or byproduct, of the existence of matter. It can only be explained if it literally radiates out of matter, along with all the other stuff that does the same. And measurements of time are relative to the time in which the measuring is done, so that defeats detecting the variations from one place to another. We measure it as variations in coordinates rather than as variations in time, which is all it really is.

If we could revise the standard graphic model to show matter in orbital trajectories as travelling in straight lines, with no force acting on them, we might be able to model the universe of time variations more clearly. An inverse model, as it were. This would horribly distort the matter in our way of thinking, but it might actually more accurately describe it in space-time, FOR A GIVEN POINT OF REFERENCE. The necessary gross overlaps of space and matter in such a model would illustrate clearly the fact that all matter and space, as we know it, must necessarily exist in entirely different times, while routinely occupying the same coordinates.

The biggest problem I see in measuring gravity waves is that all of the instruments are designed to measure spacial distortion only, while a gravity wave is more a time distortion than a space distortion. The time in which the laser experiments exist will distort exactly in proportion to the coordinate distortion and cancel out the experimental variation expected. The same goes for the mass experiments. They cannot resonate because in relation to their relative space-time they never actually distort. The distorion cannot be measured, in real time, because real time is also distorted by a gravity wave. It's not like measuring a material thing. A gravity wave is not a thing. It is only a passing proportional rearrangement of references. It's effect can be measured on things inside those references only by instruments which remain outside those references. We are trying to measure it's effect on things inside those references using those same things to record the measurements. It makes no sense.

Seriously, though, I'd propose a Law of the Conservation of Time which would be instructive in field analysis. "Any field is the result of the conservation of time. Space, Energy, and Matter will all distort in exact proportion and to whatever degree is required to conserve local time".

The regular momentum of a field is introduced by time, which causes, for instance, the law of induction of electrical energy. If time exists in "wave units", it may be responsible for the wave effect on what is otherwise a particulate universe. We would require a massive object in another space-time to measure off of, and a quasar might provide such a test. For instance, would the consistant energy output of a quasar, which should not be so because it loses energy so very fast, result from a calculable change in the time at the quasar? This might be calculable since things get heavier when they "move" (mass increases relative to...) and since nothing is really changing, except Time relative to... we can actually work it out.

Update:
"...using the Hubble Space Telescope to measure extremely distant supernovae, showed that earlier in the universe gravity was actually winning over dark energy -- that is, the initial big bang expansion of space was slowing down. Later, as galaxies moved farther apart, the attractive force of gravity between them weakened, and dark energy, which seems to be a constant property of space itself, took over."
"...understanding how dark energy could be a property of empty space throughout the universe may well have a profound impact..."
Dark energy, science's biggest mystery
By Meg Urry, Special to CNN
updated 10:19 AM EST, Sun October 9, 2011